That's me under that chuppah!
How did I end up in rabbinical school in my 40s, anyway?

"Would you officiate or participate in my wedding?"
After more than twenty years as a youth worker and fifteen as a Jewish educator in the Twin Cities, my 'kids' are growing up and grown up and are figuring out in real time what they want their adult lives to look and feel like. They are in relationships, they are moving into their first apartment, they have had loved ones die, they are starting careers, they are buying homes, they are raising puppies, they are expanding their families and bringing children into them. It turns out, they aren't the only ones. People of all ages and from many different backgrounds have come to me seeking some guidance or support or celebration.

(P.S. A chuppah (h-oo-pah with a hard 'h' sound) is a wedding canopy.)
That's a photo of the first wedding I co-officiated. That, and all of the other times I was invited into people's lives over the next several months is what motivated me to take the leap and go to rabbinical school. (I know! Rabbinical school!) With the amazing support of my wife, Liddy, I was ordained in June 2018!
Weddings can be wonderful events, and I love guiding people into marriage and crafting a ceremony full of meaning for them. At heart, I am and have always been an educator and mentor. What I do best is facilitate experiences of learning and exploration and meaning. That experience might be a wedding, but it might also be a lot of other things. As you find your way through this website, maybe you will be inspired. Maybe there is something you want to learn or explore, maybe there is a moment or transition you want to mark with a meaningful ritual, maybe you are part of a community that you think could benefit from my guidance or facilitation.
Or maybe you are just looking for someone to listen who gets it.
It would be a big deal no matter what - becoming a rabbi at 43. For me, as a bone marrow transplant recipient (May 12, 2011) for Acute Myelogenous Leukemia, with Graft vs. Host Disease, PTSD, and other chronic repercussions from cancer and treatment . . . sometimes it feels so big it's hard to even wrap my mind around it. I'm here, I'm grateful, and it's a lot. We are complex beings and we can experience and express many emotions all at the same time.
Life is really big. We are here to live it well. Whatever your journey is, I would love to be part of it.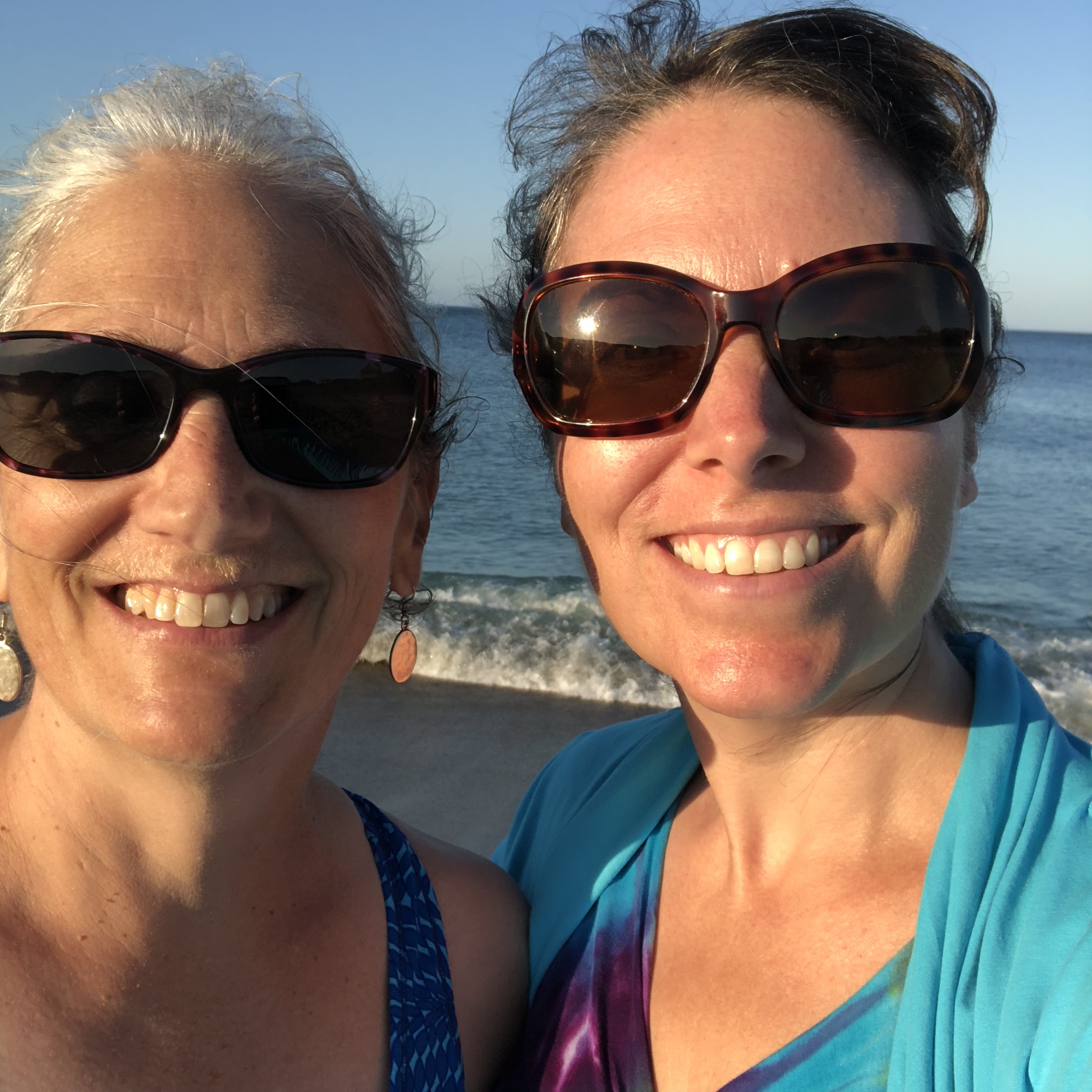 Things being equal, we got married in August 2014 and during the summer of 2018 I finally got to go to Boston and Cape Cod with her and see where she grew up.